Frame Futures Fund
The investment objective of the Frame Futures Fund is to deliver capital growth over the medium to long term.
About This Fund
The Frame Futures Fund was established in 2016 by Hue Frame. The team currently includes Hue Frame as Senior Portfolio Manager and Harry Heaney as Research Analyst.
The Fund is managed utilising our three core principles:
Fundamental investing
Diversification
Systematic execution
Typically, the fund typically holds between 20 – 100 investments within the investment universe of Equities, Fixed Income, Currencies, and Commodities. This diversification provides investors with exposure to a diversified portfolio of global macroeconomic themes.
Investment Objective
The investment objective of the Frame Futures Fund is to deliver capital growth over the long term by seeking out higher reward/risk ratio opportunities throughout all market cycles.
Investment Universe
The fund may invest in, but is not limited to:
Equities
Fixed Income
Currencies
Commodities
Risk Parameters
Maximum NAV drawdown (per position) 1%
Maximum margin to equity ratio 20%
Minimum cash or cash equivalents 80% of NAV
Minimum number of positions: 1 (incl. cash)
Maximum number of positions: 100
Trustee & Administrator
The Administration and Trustee roles of the fund are completed by Primary Securities Ltd (ABN 96 089 812 635, AFSL No 224 107). To apply for units in the Frame Futures Fund, you can complete the application process online via the Primary Securities website (www.primarysecurities.com.au).
Key Information for Investors
Wholesale Investors only (Corporations Act 2001, section 761G, 761GA)
Fund structure wholesale unregistered unit trust
Base currency Australian Dollars (AUD)
Monthly unit pricing
Minimum investment $50,000
Additional investment $25,000
Liquidity monthly
Fund Performance
The figures below show our fund returns as at 31 August 2021 (after fees before tax).
Investment Team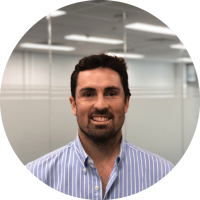 Managing Director, Portfolio Manager
Hue Frame holds a B.Com, from the University of Canterbury, having majored in management and is qualified to provide advice on Derivatives, deposit products, managed investment schemes, and Australian equities.
Hue has over 10 years of finance and investment management experience working for Westpac Banking Corporation as a risk analyst between 2006 and 2008 and at Atlantic Pacific Securities as Portfolio Manager between 2010 and 2015. He has been a Portfolio Manager for over 10 years, and specialises in global economic positioning, risk management, and momentum-based trading opportunities.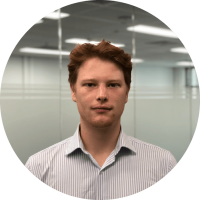 Research Analyst
Harry Heaney is a Research Analyst at Frame Funds Management. Harry joined Frame Funds in May 2020. He holds a Bachelors of Actuarial Studies and a Bachelors of Applied Finance at Macquarie University. Harry is currently undertaking the Associate program with the Actuaries Institute of Australia.