Global equity markets started the year very positively. Equity markets rose across the world as investors allocated money into their key investment themes for 2021. Our three core themes for the upcoming year are: reflation of the global economy, electric vehicle mass adoption and inescapable technology. These themes started the year with a bang, with the ASX rising 2.58% over the first week of the year. Commodities continued to rise, with copper, iron ore and crude all rising 1.69%, 9.68% and 7.58% respectively. Tesla Inc continued its rally, adding another 11.84%. As our themes evolve, we are optimistic about what 2021 may present.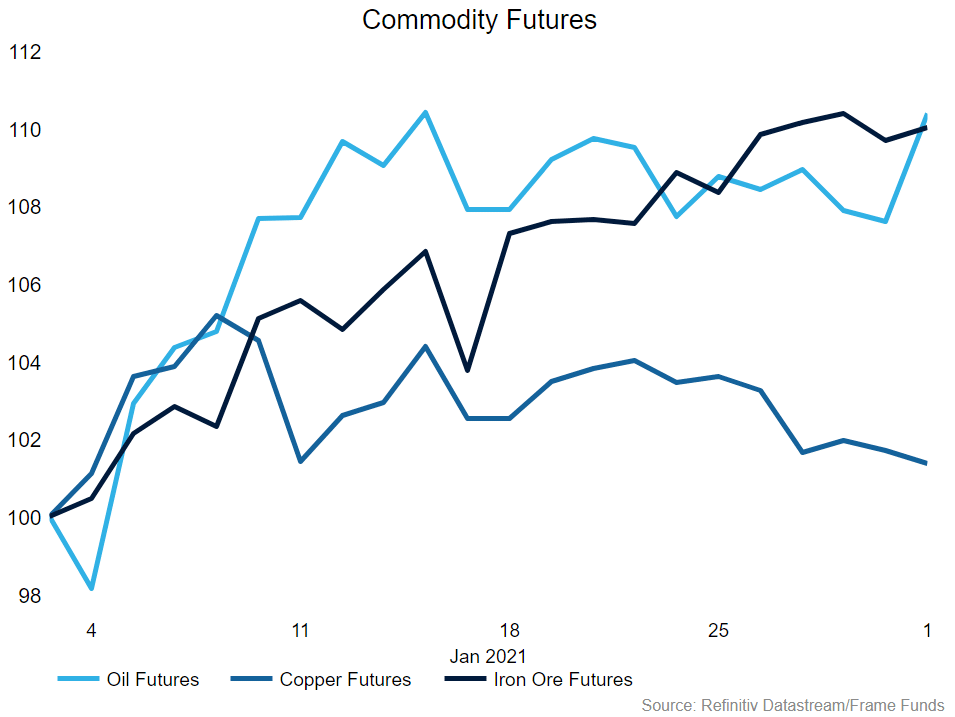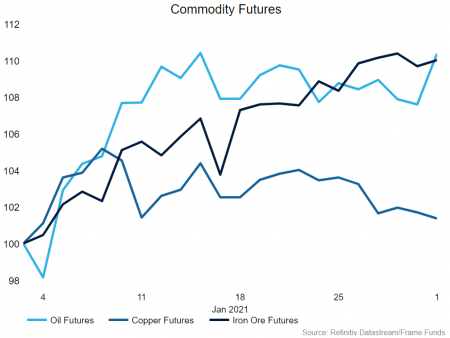 Our Funds
January was a disappointing month for both our global macro and long short Australian equity strategies. Both strategies started the month well, however they gave up their gains in the last three days of the month as the GameStop saga unravelled. Although it is disappointing to have a choppy start to the year, the 3 & 6-month performance figures for the Frame Futures Fund are still running at 12.46% and 20.02%, with maximum monthly draw down of -2.24%. During January, we also implemented the systematic component of our long short strategy, which during testing produced strong results. If investors would like to discuss these results, please reach out for more information.
Cannabis
One of our tactical themes for the year is the cannabis space. Toward the end of 2020, there were significant developments for the legalisation of cannabis with the EU and the United States. One important change was the United Nations reclassified cannabis as a less dangerous drug. These changes have expanded the markets of companies that are selling these products globally. Currently ASX listed cannabis stocks are reducing their costs, expanding their product offerings, growing market share, and attempting to increase adoption of their products. The signs at this stage of their cycle are positive, however there will be a bumpy road ahead.
Bubbles
I have been asked about bubbles on numerous occasions over the last month. I assume recent price action in some US tech names, as well as the recent GameStop saga has added fuel to the fire. Our view is that if you look hard enough bubbles are everywhere.
Whether that be current equity valuations vs historical valuations, cannabis stocks, lithium stocks, nickel stocks or electric vehicles. If a bubble exists, it doesn't mean that you should not invest if prices are moving aggressively higher. However, the crucial thing to identify is if the asset class or stock you are investing in, could possibly be a bubble. This is the edge.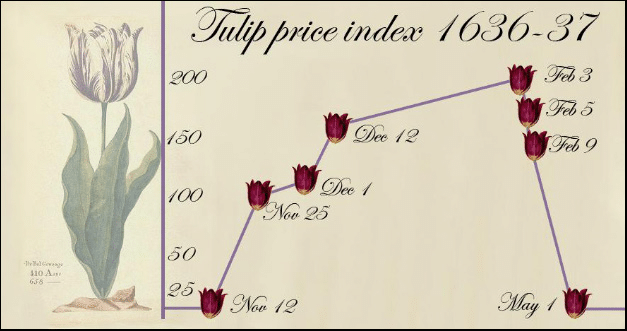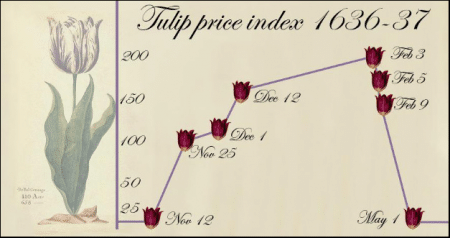 Outlook
Looking ahead, February is the start of our domestic reporting season. We expect businesses that have taken advantage of the COVID0-19 opportunity to continue to perform well, retail, materials and technology stocks in particular. We do remain cautious on valuations heading into reporting season and may use any extreme price action going into their reports as an opportunity to reduce exposure.
Thank you for your continued support and we look forward to a profitable 2021.
If you would like to discuss any of the points in this newsletter, please call our office on 02 8668 4877.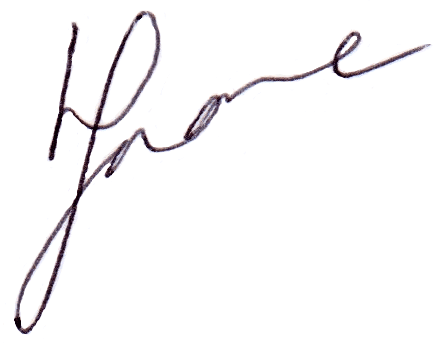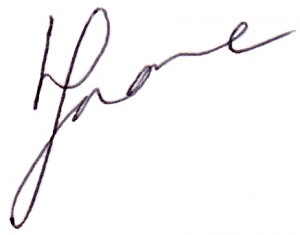 Hue Frame
Managing Director
Past performance is not an indicator for future performance. This is not intended to be financial advice and does not take into account any particular person's circumstances. Before relying on this information, please speak to an independent financial adviser.